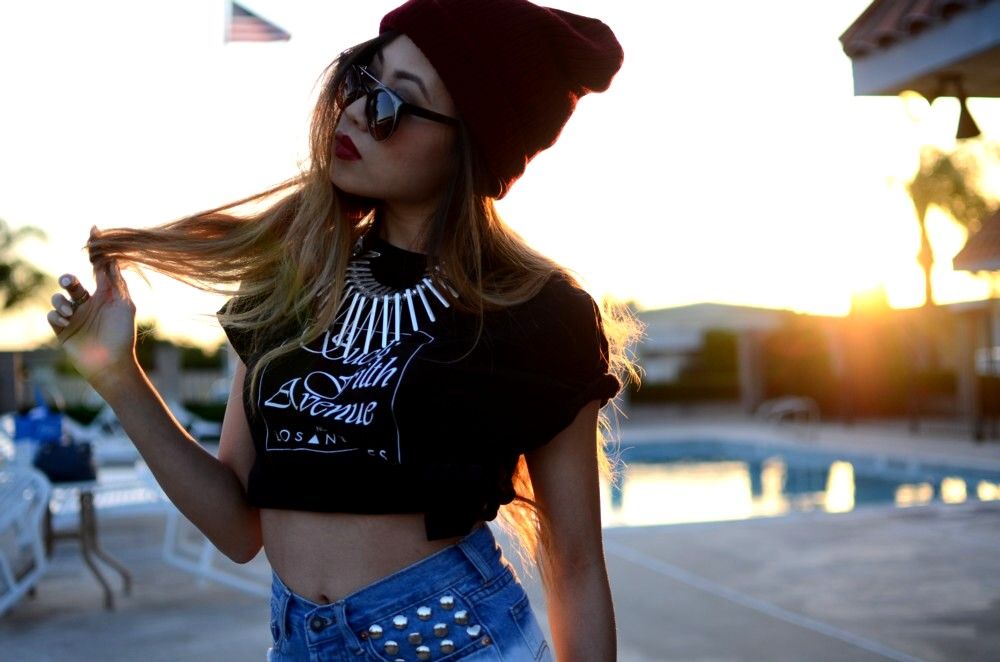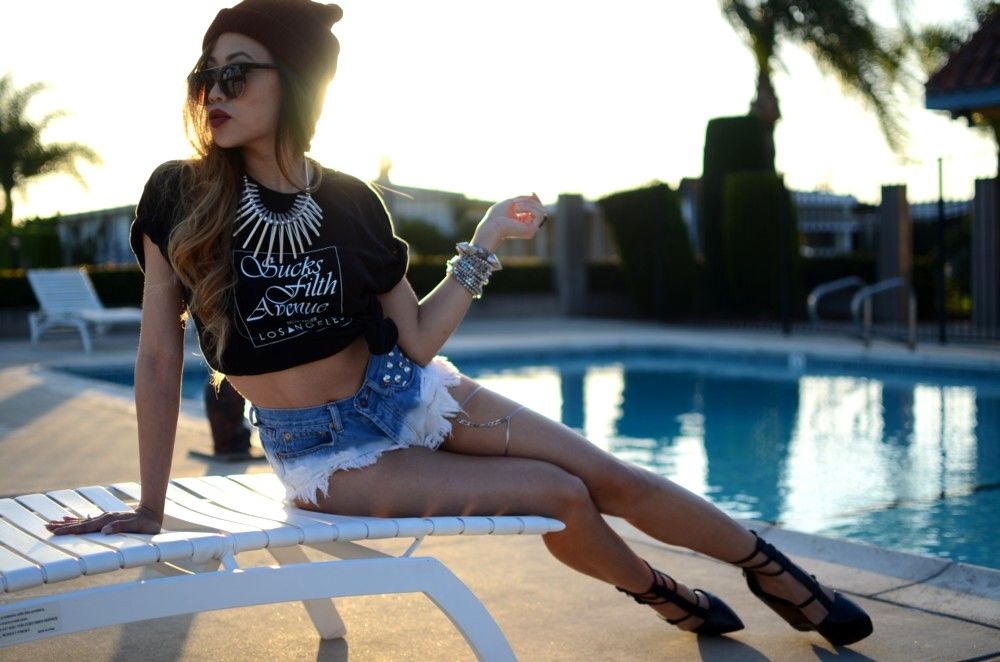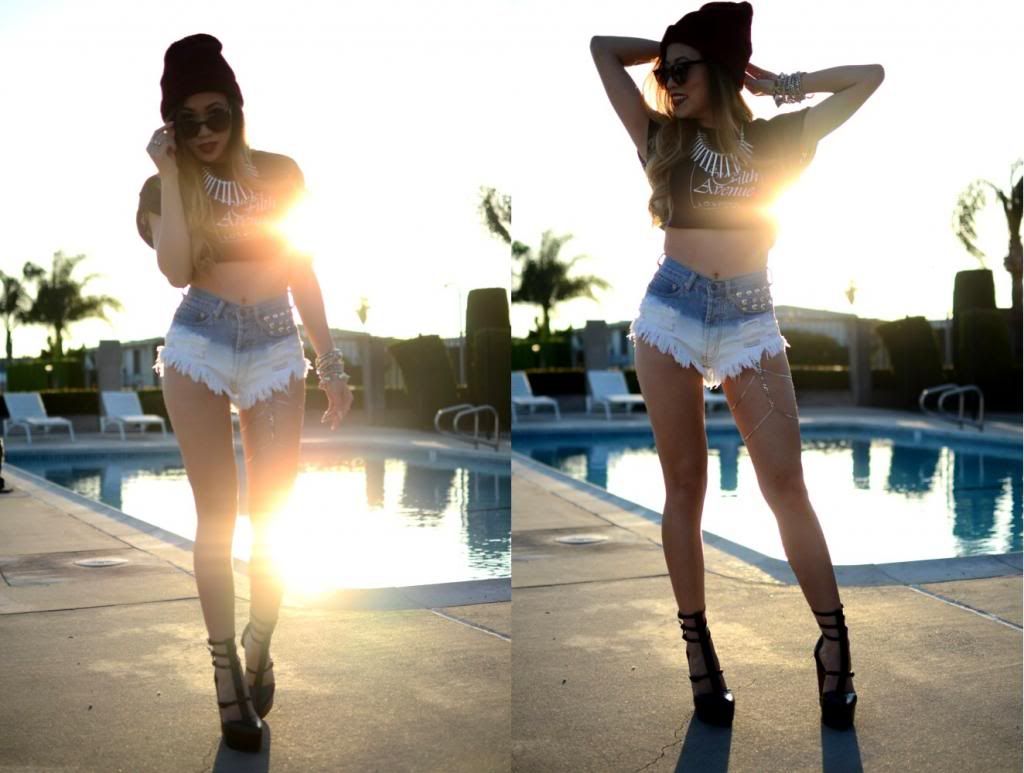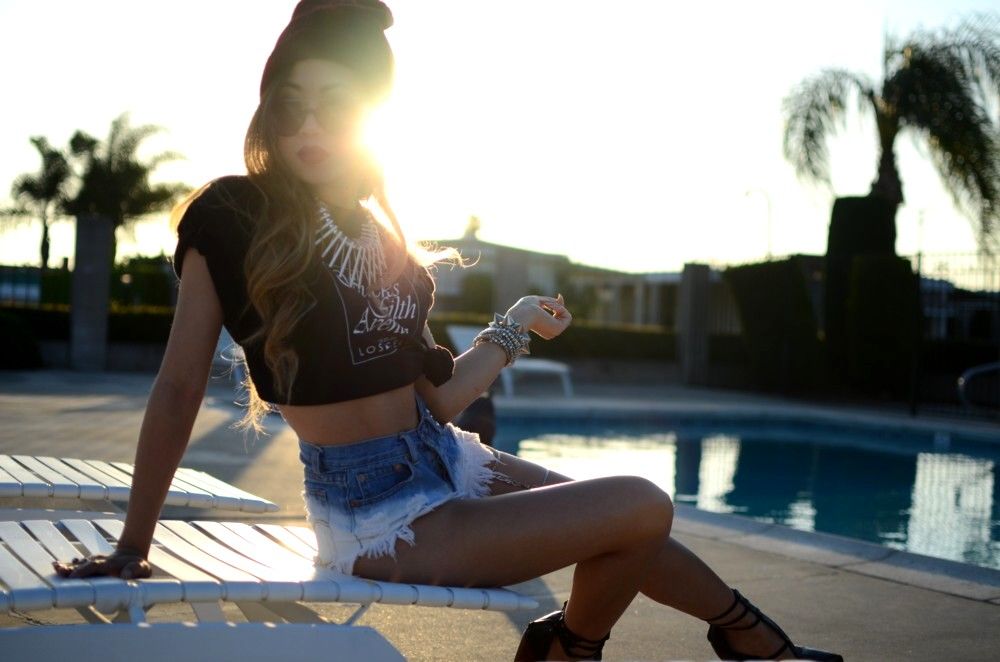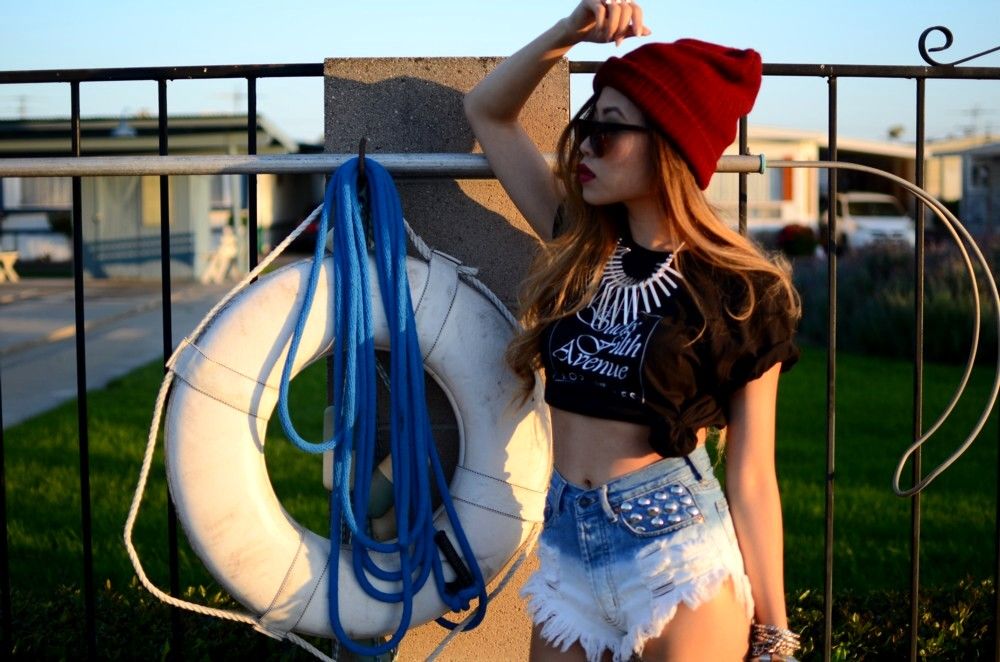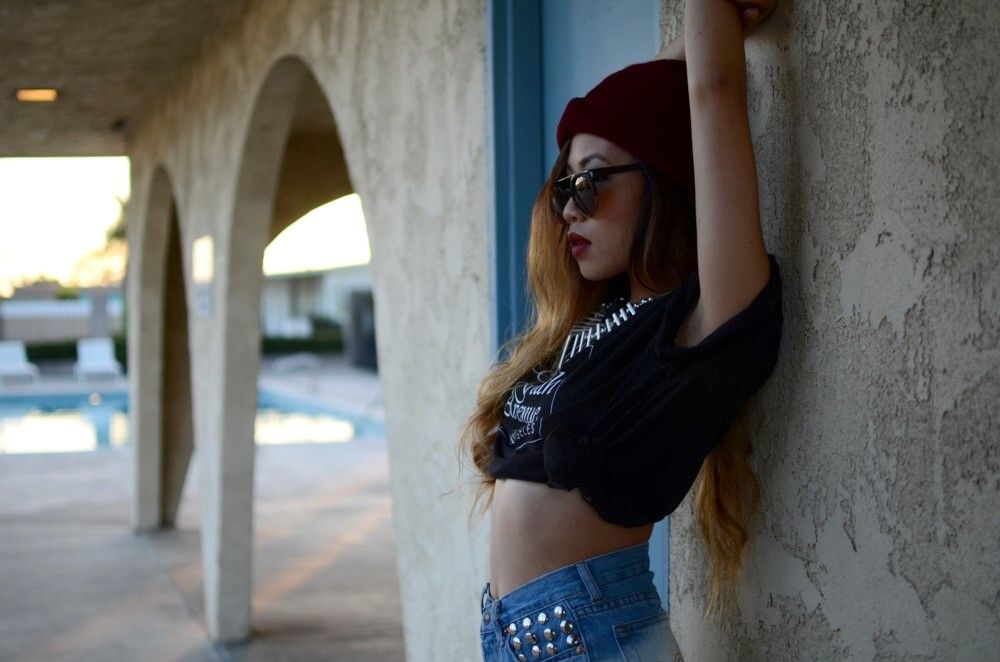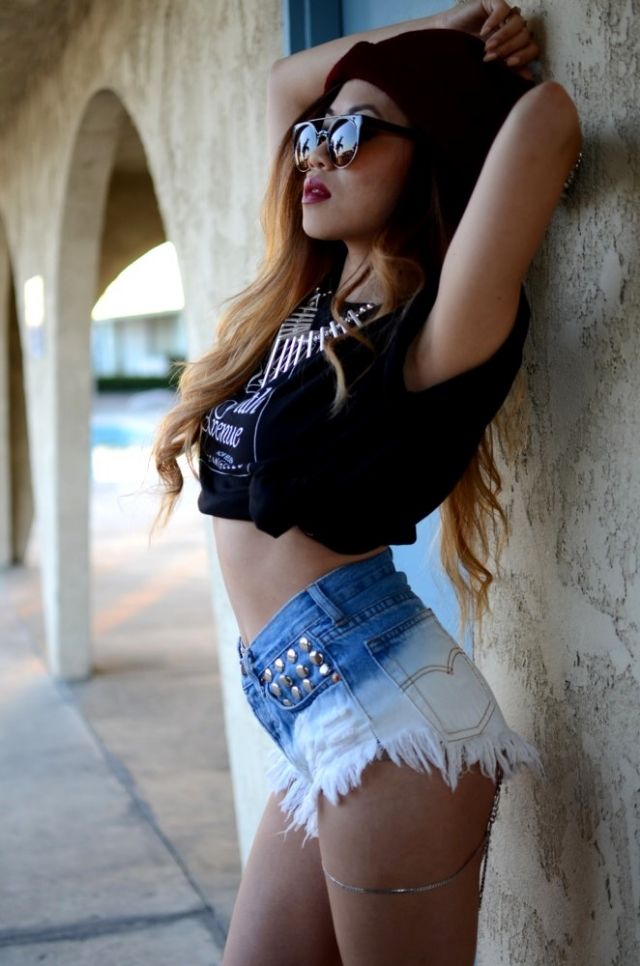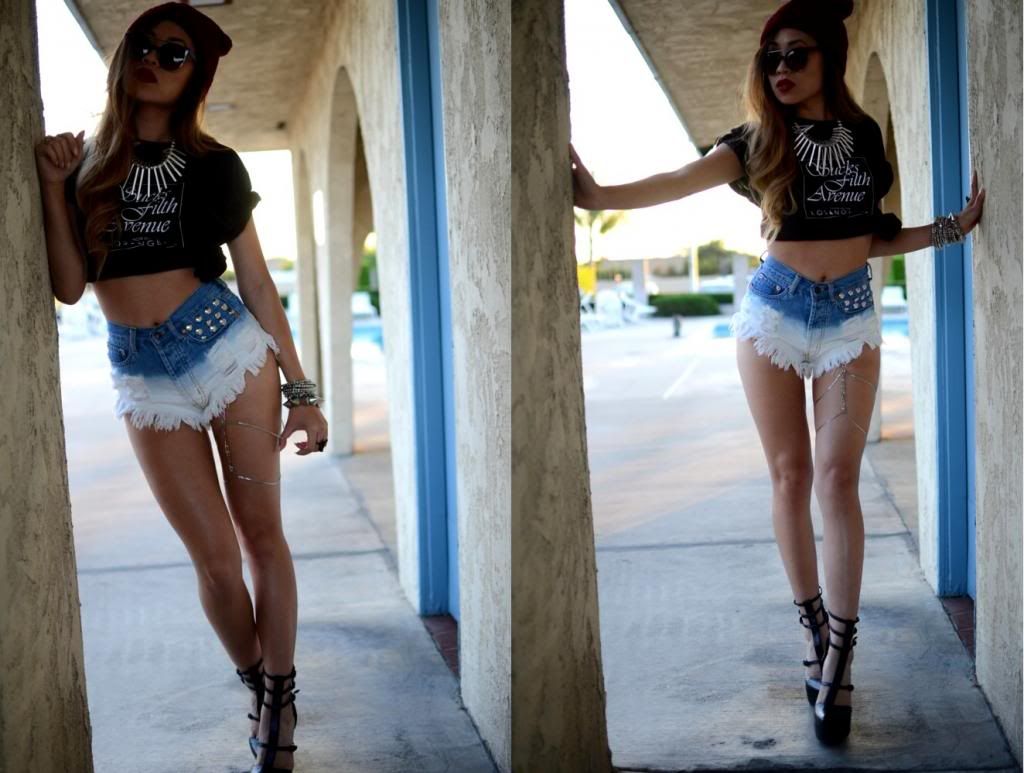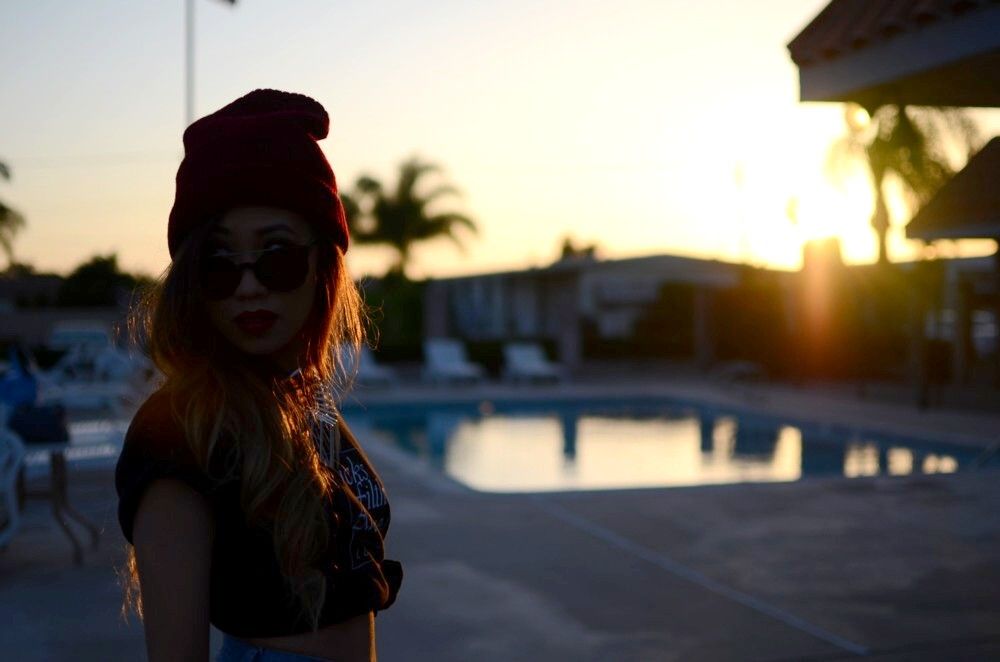 Photo Credits: Christopher Canon
Allow me to introduce
NOIR BELIER
, a new up and coming street-wear brand brought to you from the heart of Los Angeles. With a grim and crisp sense of street style, the brand delivers a fresh feel to your everyday tee. This definitely isn't your typical cheap print T-shirt feel as Noir Belier delivers quality fabric. Be sure to look forward to their one of a kind, unseen sick designs that'll grab the attention of any passerby. Here, I'm sporting the "
SUCKS FILTH AVE
" tee, which speaks loads for itself. It's mischievous, untamed, and slightly seductive -- I like it. If you dare to be bold, then this is definitely your go-to brand that may or may not pleasantly offend older generations. Just saying..
That's just the thing though. This is a street brand for our newer generations, a brand of the future. Fellas, get on this and kick back with that fresh newness. Ladies, cut them out for that side boob action or simply crop them up for that good summer feel. Whatever you prefer, rock your inner
Noir Belier
.